Next week... The first week in January... Is going to be a big, amazing week for me and my
tv shows
!! I'm very excited! Not only do most of my regular shows start up this week, but Greek and Pretty Little Liars, which haven't been on for several months are starting up again!
I am SO excited for Greek, it's the last 'Chapter' of the series, which makes me very sad, but I think they are going to end the show with some dignity. Some shows now go on forever it feels like and they just get bad the more they go on... But we'll see!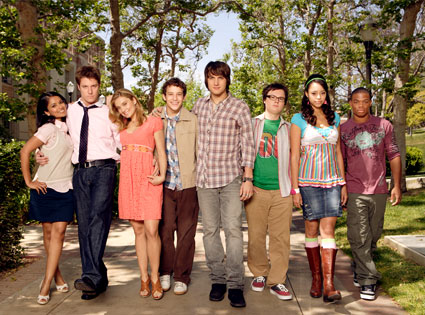 Now, PLL is in its first season, it just hasn't been on since like July. This show is so good! These girls in it are so horrible to the people in their lives and themselves! And their missing for a year-then found dead-but still stalking them-friend sends them messages threatening to reveal their secrets, but this chick is supposed to be dead... It's very confusing, but I've heard several people tell me who the alleged 'A' is... The last episode left me on a cliff hanger so I'm very excited to see what happens next...
Also coming back this week are
Parenthood, Grey's Anatomy, Cougar Town, Modern Family, Private Practice, and SOUTHLAND!!!!
Southland started in 2009 and they had about 11 episodes between 2009-2010, but then they "cancelled" it. It was so disappointing cause this is the first actually good (possibly even accurate) police show! Plus, Ben McKenzie is a freakin fox!!! After months and months of no hot cops, they are bringing the show back!